Notice of our company on Spring Festival holiday arrangement in 2021.
Time: 02月05日 11:24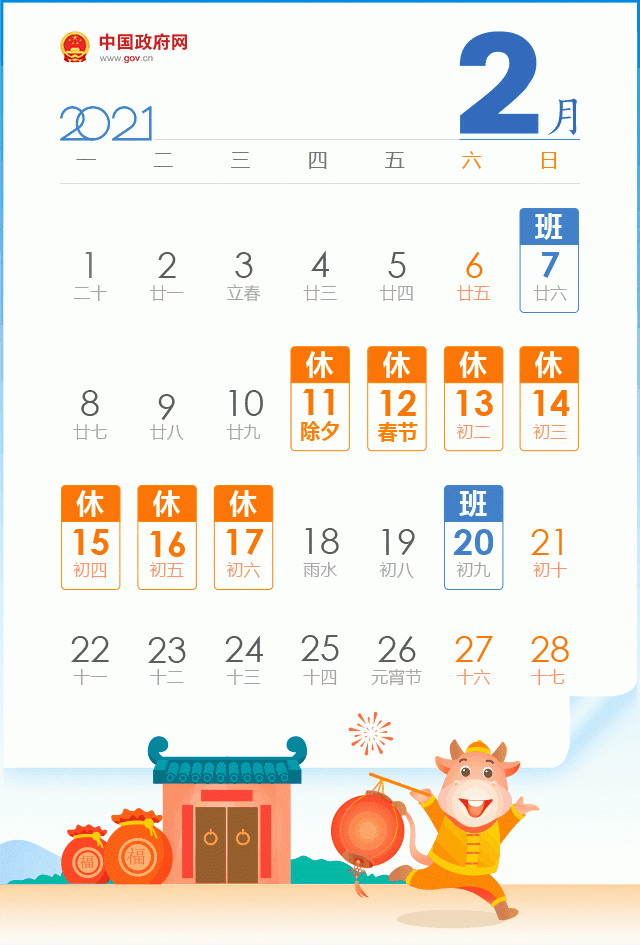 The picture above is the notice on the arrangement of some holidays in 2021 issued by the general office of the State Council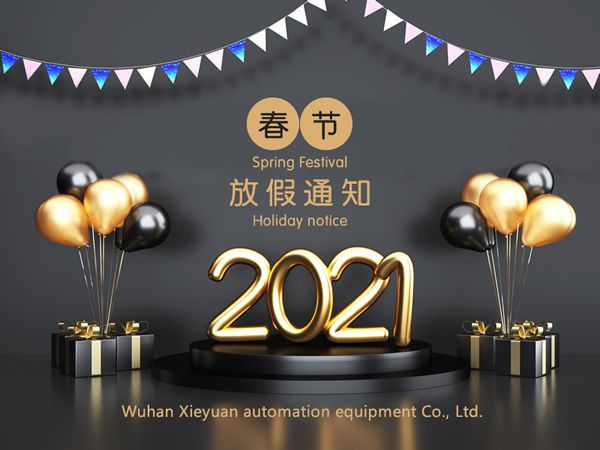 The Spring Festival of 2021 is coming. Thank you for your long-term trust and support to Wuhan Xieyuan. According to the notice, Wuhan Xieyuan automation equipment Co., Ltd. now gives the following notice on the specific arrangement of the Spring Festival holiday in 2021:
February 8 (Monday) - February 18 (Thursday), a total of 11 days off.
Go to work on February 6 (Saturday), February 7 (Sunday) and February 20 (Saturday).
Please arrange your work and life in advance and pay attention to safety during the festival. We wish you a happy and peaceful Spring Festival!
Wuhan Xieyuan automation equipment Co., Ltd
February 5, 2020