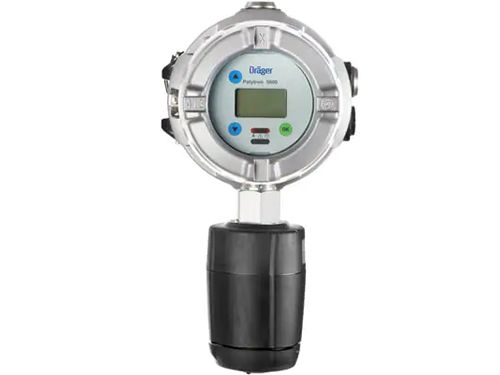 Dräger
Send your list for quotation.
We will find the products you need for you!
Request a quote
Product Details
Dräger Polytron® 5100 EC Fixed Gas Detection. The Dräger Polytron® 5100 EC is a cost-effective explosion-proof transmitter for the detection of toxic gases or oxygen. It uses a high performance plug-and-play electrochemical DrägerSensor® to detect a specific gas. A 2 or 3-wire with 4 to 20 mA output with relays make it compatible with most control systems. With unique electrochemical DrägerSensors, Polytron 5100 can detect over 100 toxic gases and oxygen. These long-life sensors provide continuous detection even under the harshest conditions. DrägerSensors offer the industry's widest temperature range between -40°C to +65°C (-40°F to +150°F). Polytron 5100 belongs to the Dräger Polytron 5000 series. All transmitters in this series have the same design and user interface. This allows for uniform operation with reduced training and maintenance requirements.
International brand quality assurance
Full range, exclusive low price
Experienced and technical
Delivery time guarantee, fast delivery
Fast transportation, cargo safety
Flexible payment and safe payment
Solid team, no worries after sales
▲This is why we choose Wuhan Xieyuan
Related Products